Optimize your client revenues with efficient cost and fee management
Your relationship managers are under pressure to meet tough revenue targets, but at the same time need to customize offers to individual client portfolios. Making changes to the discount structure of tariffs paid by your clients is a complex process, involving a wide range of factors. When it comes to simulating the impact of such discounts on revenues, speed and accuracy are a must.
With Avaloq's cost and fee solutions, relationship managers can quickly evaluate the impact of proposed discounts on revenues, apply changes using a web graphical user interface and reduce client fee implementation efforts by up to 80%.
Cost & Fee Analytics - New
The Avaloq Cost & Fee Analytics enable relationship managers to streamline the discount negotiations by:
facilitating a fast and highly accurate evaluation of the impact of new discounts on revenues
simulating new product offerings using actual data history of the customer
accelerating approval decisions with informed fact-based data
providing an easy-to-use tool, seamlessly integrated as part of the Avaloq Core Platform
Find out more about Cost & Fee Analytics
By choosing Cost & Fee Analytics you will benefit from the entire suite of solutions dedicated to cost and fee management: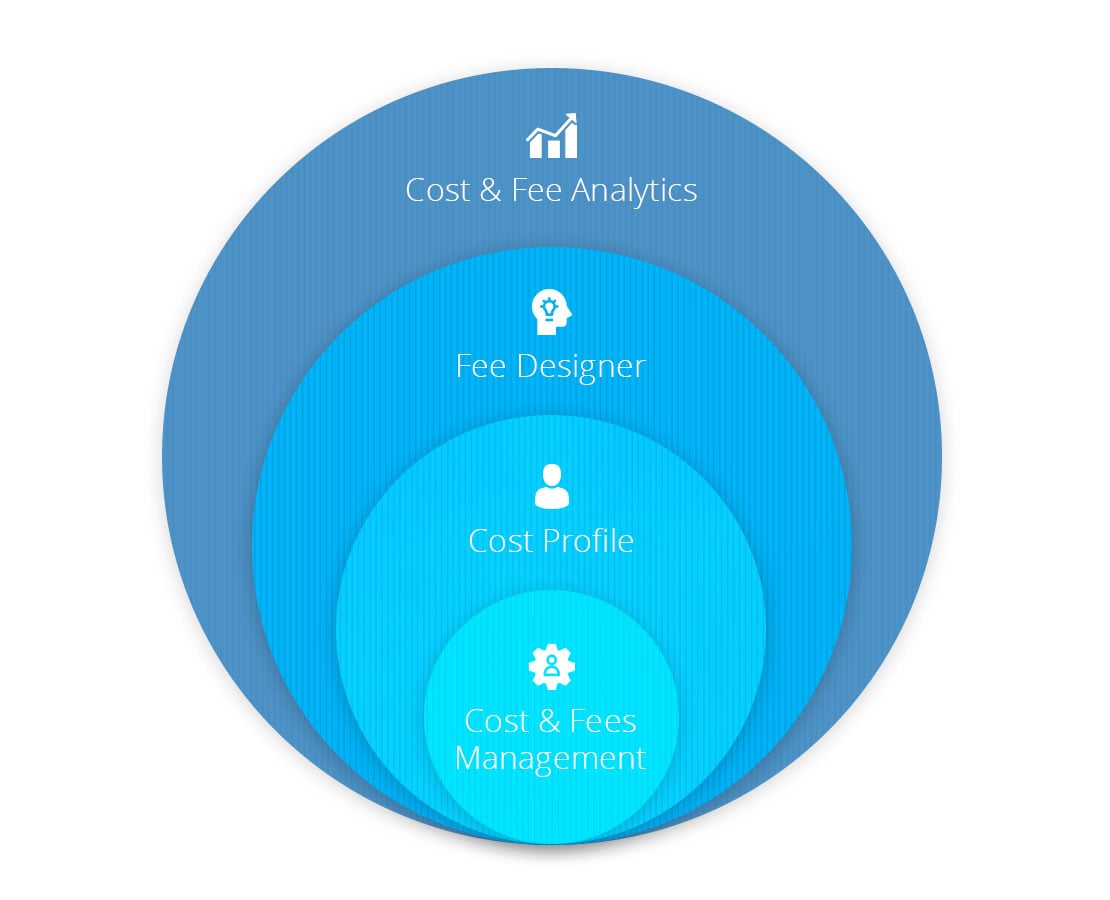 Fee Designer
The Fee Designer allows your commercial operations team to model both simple and complex periodic fee runs quickly and efficiently. Once the fee parameters are set up with Fee Designer, the processing of standard fees can be fully automated – reducing fee implementation efforts by as much as 80%. Further effort can be saved thanks to the automated fee accrual processing and the Fee Designer's ability to provide the information for the ex-ante cost sheet required by MiFID II and FIDLEG out-of-the-box.
Cost Profile
With Cost Profile your commercial operations team will be able to set up and change both simple and complex tariffs, without the need for advanced database knowledge or system management. Tariffs can be allocated to simple cost rules to create standard tariff definitions, or to a client or client group directly to provide custom tariff definitions. Cost Profile simplifies your calculations of transaction costs and covers tariff fees, periodic fees and retrocession fees processing.
Cost & Fees Management
The foundation for all the cost and fee solutions is provided by the Cost & Fees Management which supports the calculation and booking of complex transaction costs, periodic fees and incoming or outgoing retrocessions. It is designed from the outset to be flexible and extendable so that you can adapt it to your operational setup.
To learn more, request a demo